Honesty is always the best policy when it comes to auto insurance, but not everything is worthy of a call to your provider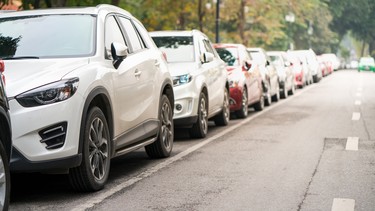 Article content
It can be confusing to know what you're required to tell your car insurance provider and what you're not.
Article content
It's imperative to notify your insurance broker or agent of any major changes to your vehicle, driving habits, address, or payment information. But what about things like parking it at a friend's house for the night? Or letting a roommate borrow it for the day?
While honesty is always the best policy when it comes to insurance — you are, after all, signing a contract — there are some minor things that aren't necessary to divulge.
You're going on a short trip across the border
If you're finally rolling down Route 66, you can do so with peace of mind: most Canadian car insurance policies cover your travel in both Canada and the United States. Just be sure to check your policy to know how long you have coverage for, and any limitations to this coverage in certain provinces or states.
Article content
That said, if you plan on crossing the Mexican border, you'll need to buy additional insurance to cover travel outside of the US and Canada. You should also let your provider know if you are taking an extended trip that will keep your car in another province or state for several months. And if you're permanently moving to the US, you absolutely need to let your insurance provider know, as you'll need to swap your Canadian policy for an American one.
How car insurance works when you borrow someone's car and leave the country

Lorraine Explains: Carjackings are on the rise; make sure your auto insurance has you covered
Your friend borrowed your vehicle once
One of the greatest things someone with a car can do is lend their vehicle to their carless friends. If this is a one-off and your friend is using the vehicle only once for the day to run some errands, there's likely no need to tell your insurance provider.
Article content
The good news is your insurance follows your vehicle, not you. So, if your friend gets into an accident while behind your wheel, your policy will come into effect. But that also means your premium will be affected, too. So, while it might be your friend's mistake, it could cost you in the end.
However, if a friend borrows your car with any frequency — say once a week to do a grocery run — you need to get in touch with your provider and add them as a secondary or occasional driver on your policy.
You've decided to paint your car
Ever hear the old saying that if you buy a red vehicle, you'll have to pay a higher insurance premium? It's not true — in fact, in Ontario, most car insurance applications don't even require that you provide the color of your car.
Article content
But what if you want to change the vehicle's color after you buy it? You're not necessarily required to tell your insurance company since it doesn't impact the speed or performance of the vehicle. That said, it would be pragmatic to let them know. You will also likely need to apply for a new vehicle permit, since this lists your vehicle's color. If you decide to make a more involved modification to your vehicle, such as a vinyl wrap, you should notify your insurance provider, as this can make your vehicle more prone to theft or vandalism.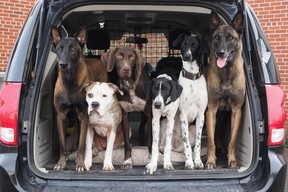 You have a dog who loves car rides
Owning a pet ensures your back seat is going to be a lot dirtier — but it won't change your insurance premium. Be mindful, however, that you transport your dog safely while driving. A dog sitting on your lap could lead to a "crowding driver's seat" traffic conviction. And that could certainly raise your insurance premium.
Article content
If you do get into an accident while your pet is in the car, pet insurance can help cover the costs of treating any injuries your pet may have sustained.
Your vehicle will be parked on the street while you're on vacation
You can strike "calling your car insurance provider" off the list of things you need to do before you jet off on vacation. If you normally park your vehicle on the street, it's not necessary to let your insurance provider know it won't be in use for a week or two while you're away.
That said, your city may have restrictions around parking in the same spot for a consecutive number of daysso it's best to check out any rules before you leave.
As long as you have comprehensive car insurance, you are covered for most things that can occur while the car is parked. This coverage isn't required, however (unless you're leasing or financing your vehicle), so it's worth checking in with your provider to ensure you have it before booking a flight.
LowestRates.ca is a free and independent rate comparison website that allows Canadians to compare rates for various financial products, such as auto and home insurance, mortgages, and credit cards.
Related Posts