For many car owners, it might be tough to claim insurance for damage caused by waterlogging in parking areas
The heavy rainfall in many parts of the UAE has left many car owners in a rather sticky situation. While insurance would cover water damage to at least some extent, many might find themselves having a tough time to claim insurance for damage due to waterlogging in parking areas.
You may also like: Traffic Fines Now Up to Dh50,000 in UAE: 8 Violations That Radars Can Detect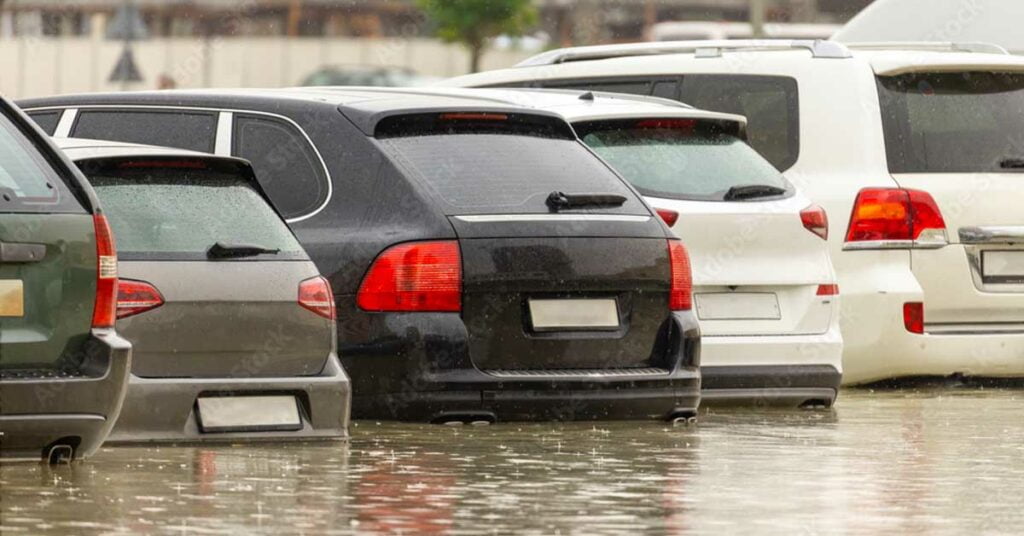 You may also like: Cars of Shahrukh Khan in Dubai – VIDEO
Many Low-lying Areas Submerged in Water
Hence, it's advisable for all car owners to avoid parking their vehicles at spots that are prone to waterlogging. The condition is so bad that temperatures in many parts of the country have dipped to the minimum due to heavy rainfall in the last three days. The minimum temperature recorded today is 1.9 °C at 4:15 AM. Meanwhile, the inadequate drainage system has led to many low-lying areas being submerged in water.
speaking to Khaleej Times on the situation, Moin ur Rehman, executive director, Unitrust Insurance Broker, has said that a car owner applies for an insurance claim if his or her vehicle is partially or fully submerged in the water. However, the claim might not be honored if the vehicle owner parked his car in an area that was already submerged in water.
"Be conscious wherever you drive in a waterlogged area because insurance companies could reject your claim. I strongly recommend people go through the terms and conditions of the policies they purchase to understand what is covered under flood and natural calamity. Sometimes, insurance companies may exclude these points; hence, they will not entertain your claims," he said.
Neeraj Gupta, CEO of Policybazaar UAE, has recommended car owners to read all the terms and conditions of their insurance policy. He said, "They need to know that navigating through a pool of water or a flooded road will only increase the chances of engine damage which most insurers do not cover," he said.
You may also like: Things To Consider Before Taking a Car Loan in Dubai, UAE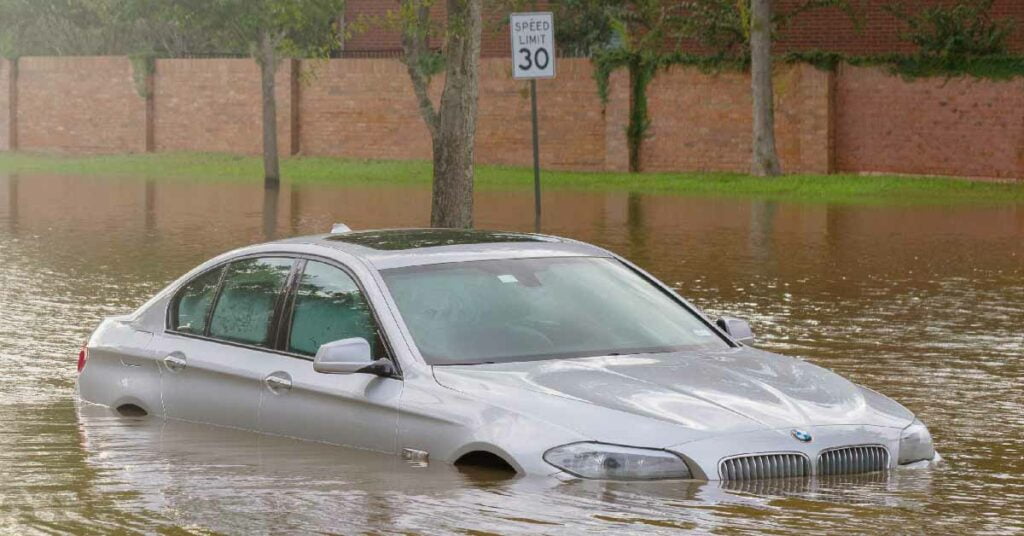 You may also like: Why Are There Thousands of Supercars Abandoned in Dubai?
"In a nut shell, don't crank your car engine if it stalls on a flooded road, as it may cause engine damage and a decline in an insurance claim. It is better to park your car on the side, possibly at an elevated place, of the road to avoid damage to the car. Consumers need to choose and buy a good comprehensive cover which allows them to use facilities such as towing, roadside assistance and more," he said. "These services come in handy if they are stuck on a flooded patch. All these services are in good built-in plans and work in favor of the customer," he added. There have already been many reports of car owners being unable to start their cars after they remained submerged in water.
Related Posts